Login
Your username/email is invalid or your password is wrong.
Reset Password
Reset Password
We've sent you a password reset link.
This username/email does not exist in our system.
Signup
Please verify your email address to continue.
Weitere CWL Events für die Call of Duty: WWII Saison 2018 verkündet
Die letzten drei CWL Events für die Call of Duty: WWII Saison 2018 wurden am Freitag den 8. Dezember zum Beginn der CWL Dallas Open verkündet.
Die sehnsüchtig erwartete Rückkehr von Call of Duty zu dem klassischen 'boots on the ground' Gameplay in CoD: WWII nach drei Jahren des immer unbeliebter gewordenen 'advanced movement', brachte der CWL Saison des Jahres 2018 einen bislang ungesehenen Ansturm auf den kompetitiven Bereich des Spiels, als auch auf generelle Verkaufszahlen. Allem Anschein nach wird die aktuelle Saison größer, als je zuvor. Vielzählige Major LAN Events rund um die Welt stehen auf dem Programm, bei welchen die besten Teams versuchen werden, ihr Können unter Beweis zu stellen und sich einen Anteil der hoch angesetzten Preisgelder zu sichern. Während Events in Dallas, New Orleans, und Atlanta bereits zu Beginn der Saison bestätigt wurden, war bislang fraglich, welche weiteren CWL Events zum Spielplan hinzugefügt werden würden. Während dem CWL Event in Dallas gab Activision nun Informationen zu den fehlenden Events der Saison bekannt. Am Freitag den 8. Dezember wurde bekannt gegeben, dass die CWL zwischen März und Juni nach Birmingham, Seattle, und Anaheim reisen wird. Jedes der Events wird ein Preisgeld von $200,000 für die Spieler bereit halten.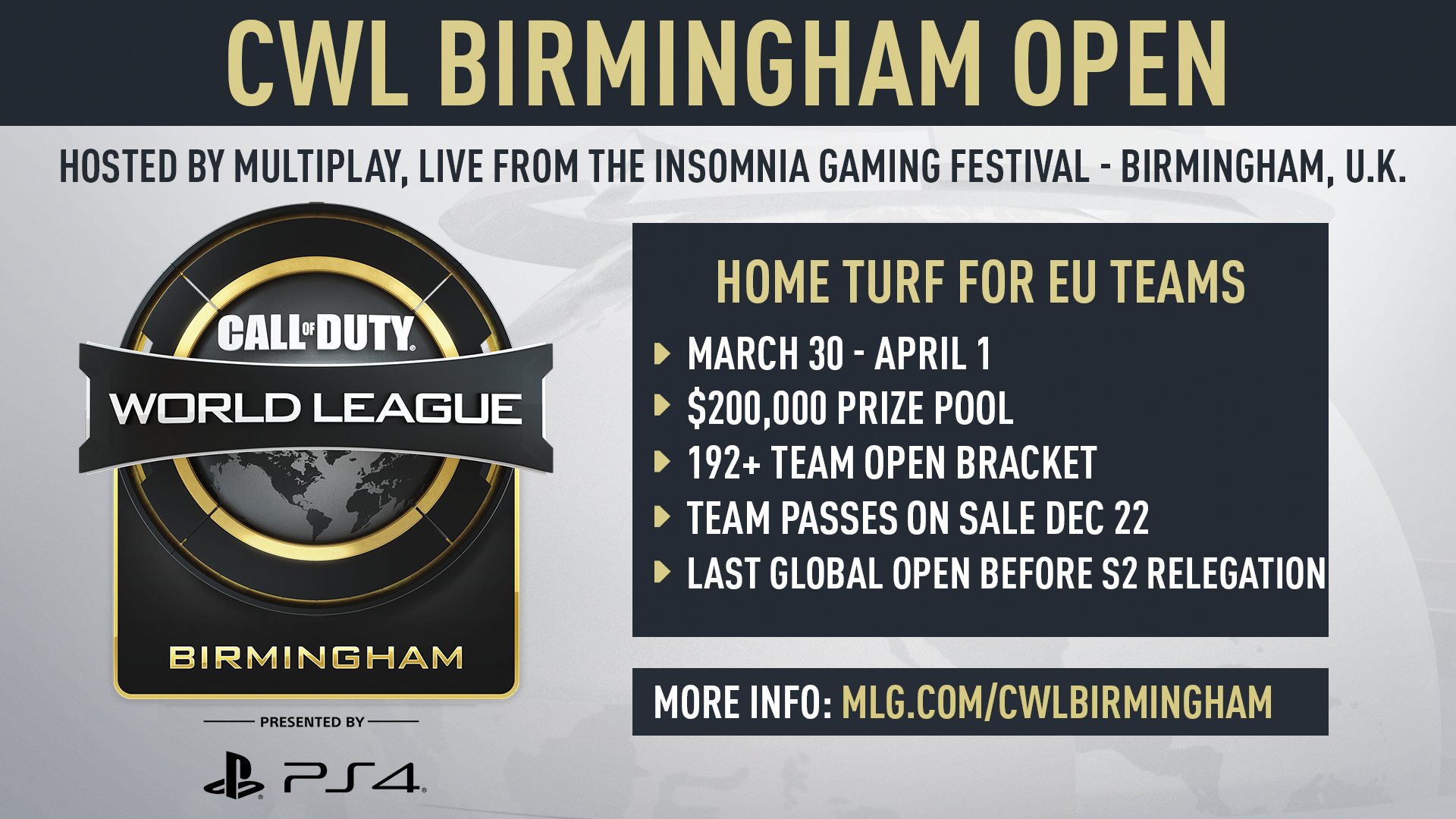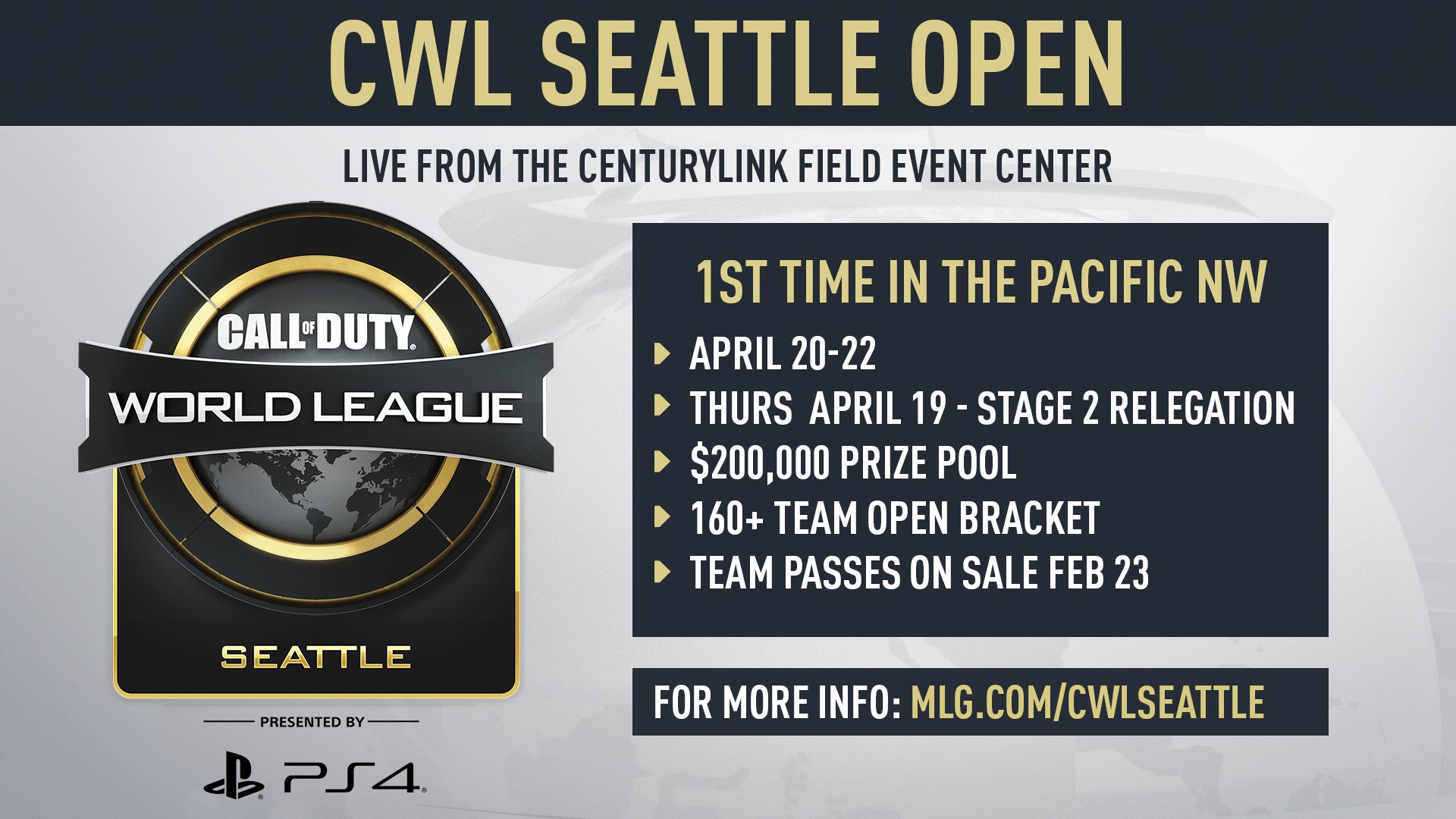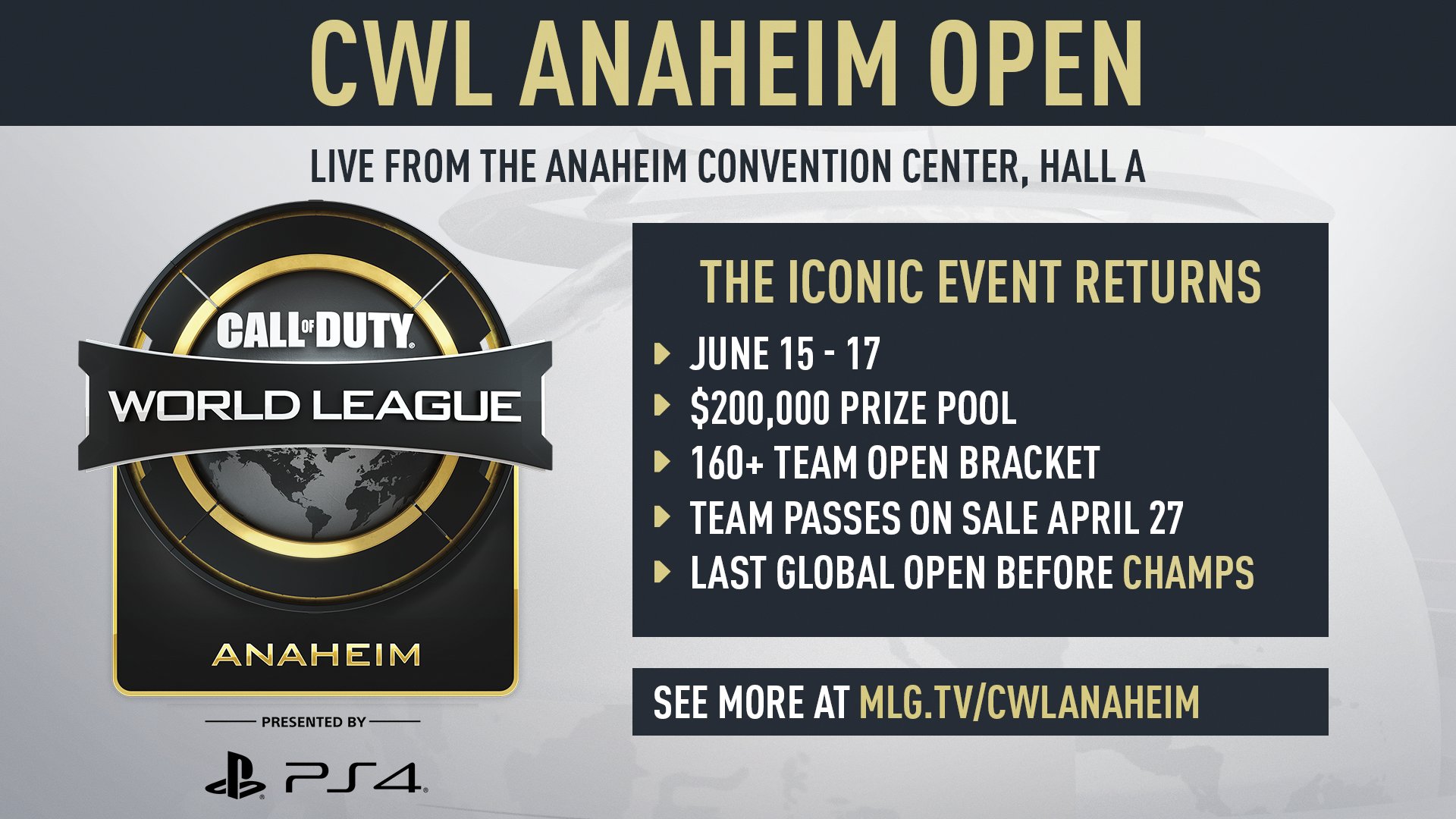 Der neue 2018 CWL Open LAN Zeitplan
CWL New Orleans: 12. Januar - 14. Januar
CWL Atlanta: 9. März - 11. März
CWL Birmingham: 30. März - 1. April
CWL Seattle: 20. April - 22. April
CWL Anaheim: 15. Juni - 17. Juni
Dexerto Aktuell