Login
Your username/email is invalid or your password is wrong.
Reset Password
Reset Password
We've sent you a password reset link.
This username/email does not exist in our system.
Signup
Please verify your email address to continue.
CWL Atlanta Berichterstattung Streams, Bracket und mehr
Einmal mehr bieten wir euch die komplette Berichterstattung für das CWL Atlanta Major, welches vom 9. - 11. März stattfinden wird.
Die Call of Duty: WWII Saison ist noch jung. Die ersten beiden Major Events, Dalls und New Orleans, konnte das Team Kaliber für sich entscheiden. In der Liga jedoch dominiert einmal mehr OpTic Gaming das Geschehen. Auch Rise Nation, Luminosity und Team EnVy sind heiße Kandidaten für den Titel. Das CWL Major in Atlanta wird im Georgia World Congress Center ausgespielt. Insgesamt nehmen über 160 Teams im Rennen um $200,000 Dollar teil. Als Zusatz gibt es 25,000 Pro Punkte. Auch zwei deutsche Teams werden die Reise nach Nordamerika antreten: Zoorig eSport Schweiz, das ehemalige Team iMPact, welches die deutsche Liga gewinnen konnte; sowie das Team Prismatic. Letzteres wird mit neuer Besetzung unter besonderer Beobachtung stehen. Stelios, der von Divizon gegen eine Ablösesumme geholt wurde, übernimmt den Spot von LaVidaTiger.
Streams
Deutscher Stream
Alpha Bravo Charlie
Allgemeine Informationen:
Preispool: $200,000 + 25,000 CWL Pro Points
Georgia World Congress Center
Datum: Freitag, 09. März bis Sonntag, 11. März
Teams: ~160 Open Bracket Teams + 16 Pool Play Teams
Format: Open Bracket, Pro Pool Play, Championship Bracket
Spielmodi: Hardpoint, Capture the Flag, Suchen und Zerstören (Veto Process)
Bracket:
http://www.majorleaguegaming.com/MLG-events/brackets/atlanta-2017/call-of-duty-wwii-open
Streamplan: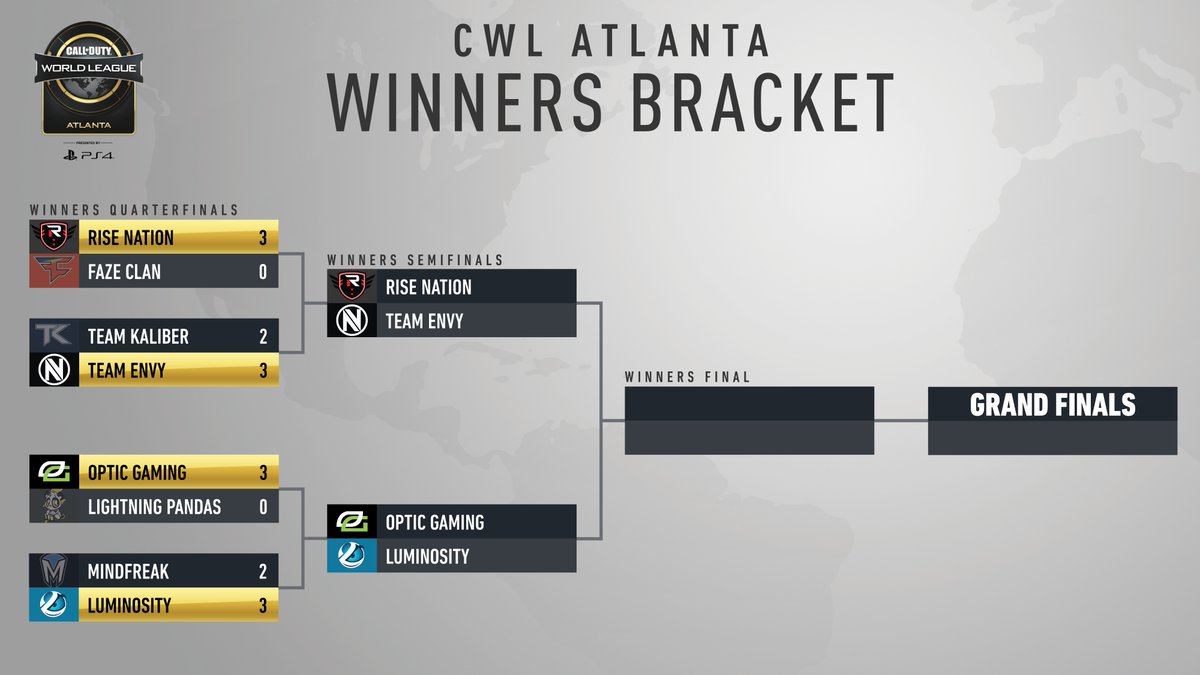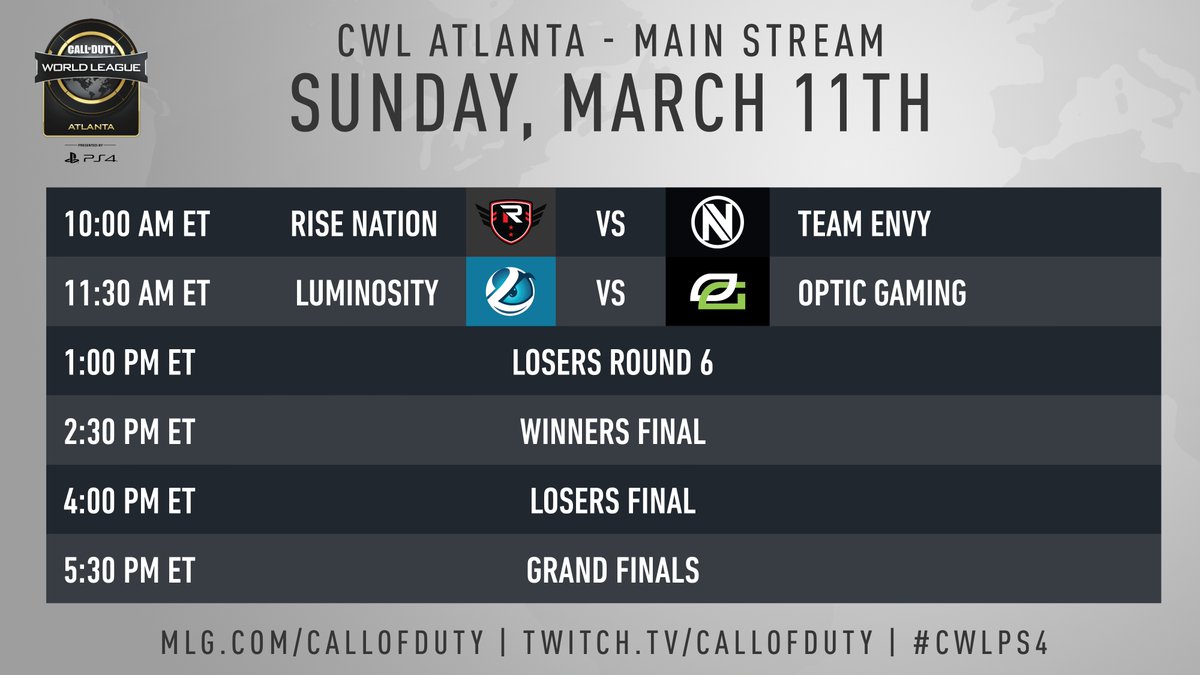 Dexerto Aktuell